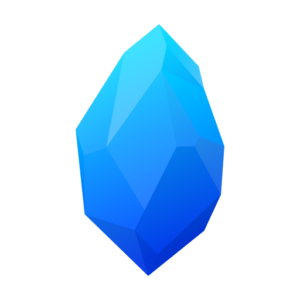 Building exceptional user experiences with computers, empowered by simple standards.

Our Core Mission
What is BlueGem
Blue Gem is a computer and technology company. We design, build, ship, and support handcrafted computers and workstations for gaming, home, and professional use. The quality and service provided for our users is the highest priority for us.
Blue Gem Computers and Sapphire Praxical LLC are owned by Mike Sulsenti.
What We're Aiming Towards
We want to create computers that set new standards in the industry.
We believe this is achieved through:
Simple and Beautiful Computers. We want our computers to be both visually striking, but also discrete and don't distract our users from their work and experience while using our computers.
Build Quality and Reliability. Computers are not just investments, they are important and critical tools. Our users should trust and expect that their computer is built correctly, built to last, and is something they can rely on.
Exceptional User Experience. Choosing a computer to purchase should be as simple as possible no matter the experience level of the user. Our users should also expect an excellent experience while using their computer as well as in our ability to service their needs.
Transparent Operation. Part of user trust stems from being open and honest. We provide as much information about our computers as we can upfront. We keep our users informed on their computers and orders. When changes are necessary, we communicate with our users and allow them to select their options.
Our History
2009 – Mike learns to build his first computer. An AMD Phenom II 955 BE with a ATi Radeon HD 4850. Mike does some computer builds for his friends and family by request
2013 June – Mike starts working as a contracted IT manager for small businesses around Orlando, FL. Managing computer systems and building custom desktops and servers for their needs. These same computers are still in use today 7 years later!
2015 August – Mike establishes Sapphire as a group software project organization
2017 March – Sapphire is incorporated as Sapphire Praxical LLC
2019 January – BlueGem is started under Sapphire by Mike as a continuation of his passion for building computers and handling business needs. Initially orders were done by email. Computers and options were listed in a Google Docs Spreadsheet
2019 November – BlueGem.net launches with an e-store with configurable part options and secure online payment
2020 March – GamersNexus has a video on the BlueGem's supplied Yeston Cute Pet Case (the Cat Case): https://www.youtube.com/watch?v=62oPBdI9CSA
2021 February – BlueGem had to shut down operation due to the market shortages occurring due to the pandemic and the cryptomining craze. Parts were out of stock, sold out, scalped, or raised in price. This made it impossible to handle orders. The market seemed too chaotic to continue
2023 September – BlueGem comes back with the advent of a much better market for all PC parts, even GPUs.